Sauti Trade Insights COVID-19 Bulletin Q3/Q4 2020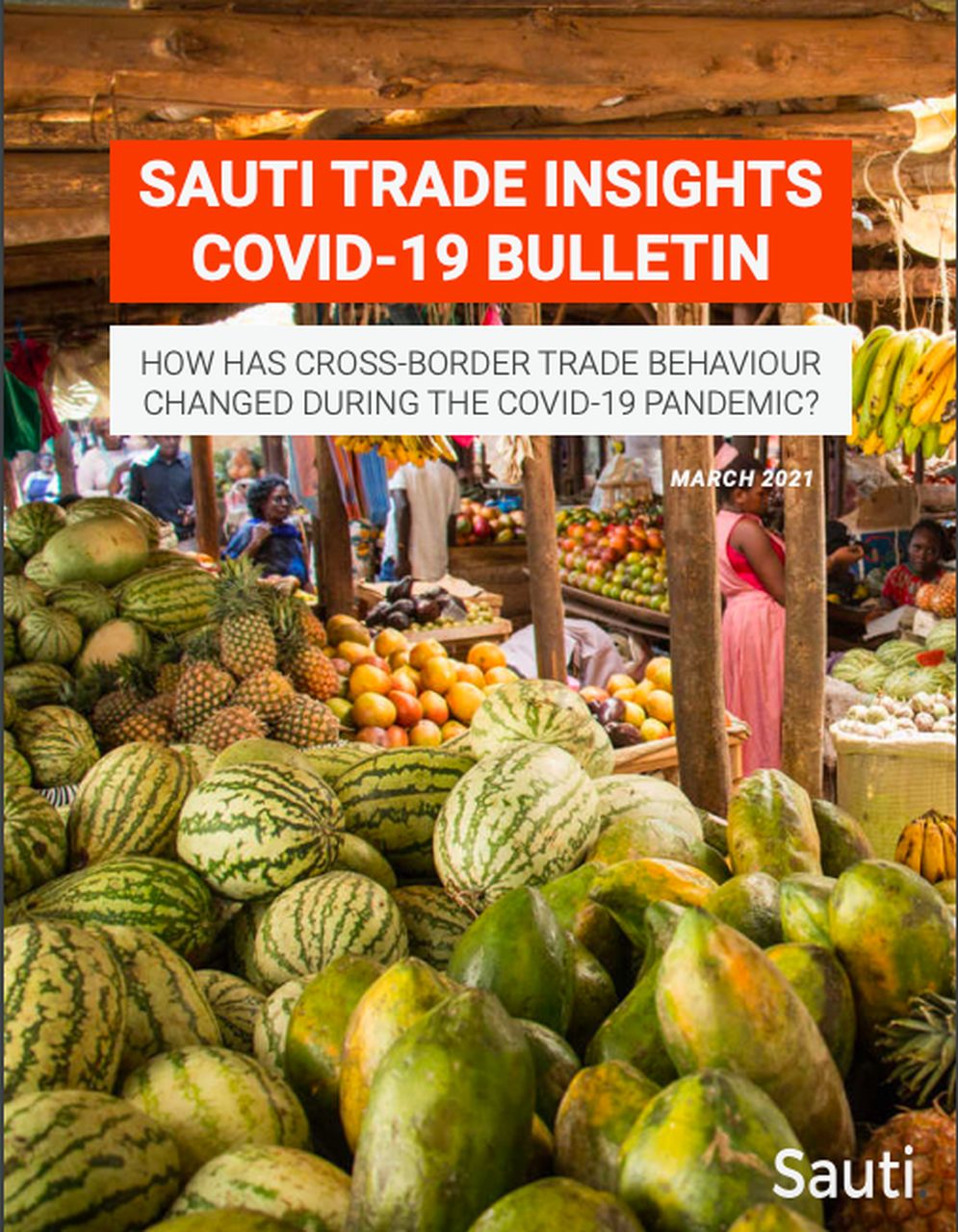 READ THE REPORT
In this report, we continue to monitor the impact of the COVID-19 pandemic on East Africa's micro and small enterprise traders. In our Q1/Q2 report for 2020 we observed the initial impacts of the pandemic in the significant decline of traders' cross-border trading. 
While government regulations have eased in some East African countries, many are still taking precautions against the spread of the COVID-19 virus. At the same time, in Q3/Q4 of 2020, traders are likely to have modified their business behaviours in response to these measures. 
This COVID-19 bulletin presents the Q3/Q4 behavioural and user data from the network of Sauti East Africa's trade and market information platforms. Our mobile information platforms allow traders to access trade and market information through SMS, USSD, and WhatsApp. Notably for researchers and development practitioners, user interactions with our platforms provides us with unique insight into the demographics and business behaviour of traders in the East African community. 
In the Q3/Q4 bulletin we also complement our Kenyan and Rwandan data with data from Sauti's Tanzanian platforms. In this report, we find that cross-border trading in Rwanda and Kenya in Q3/Q4 was still lower in comparison to previous years. However, there were signs of recovery as cross-border trade slowly increased throughout the year for Rwandans traders in Q3 and Tanzanian traders in Q4. 
In the Q1/Q2 2020 report we noted that female Kenyan traders were impacted particularly hard in terms of reductions in cross-border trading. This report indicates signs of recovery for these traders in Q3/Q4. There was also an increase in the trading of animal products and livestock across East Africa for both female and male traders in Q3/Q4 2020.
The vaccine rollout is becoming more of a reality in many countries. While we are hopeful for this year and the next to bring the end of the COVID-19 pandemic, a full recovery is likely to be long and heterogeneous across East Africa. Throughout East Africa's recovery, we will continue to use our unique perspective and disaggregated data to inform interventions and research that can help alleviate the pandemic's disruption to traders' in the region.