SUSTAINABLE IMPACT
Take a tour of our versatile information platform to see how we enable East African women in trade to access trade and market information using their mobile phones.Now available through SMS, USSD or WhatsApp.

DISCOVER YOUR USE CASE
Tailored Information Platforms for Low Technology Environments
Provide trusted information to communities with limited connectivity using custom-built USSD, SMS, and WhatsApp-based platforms.
Full Customisation
Design USSD, SMS, and WhatApp-based platforms to target unique project needs:
Human-Centred Design
Put users at the centre of platform design and implementation to address barriers to scaled innovation adoption:
Integrated Solutions
Reduce distribution costs and enhance scale by deploying information solutions with proven potential for integration or 'bundling' with other services, such as:
SEE EXAMPLES
SEE EXAMPLES
SEE EXAMPLES
Data-Driven Innovation Pathways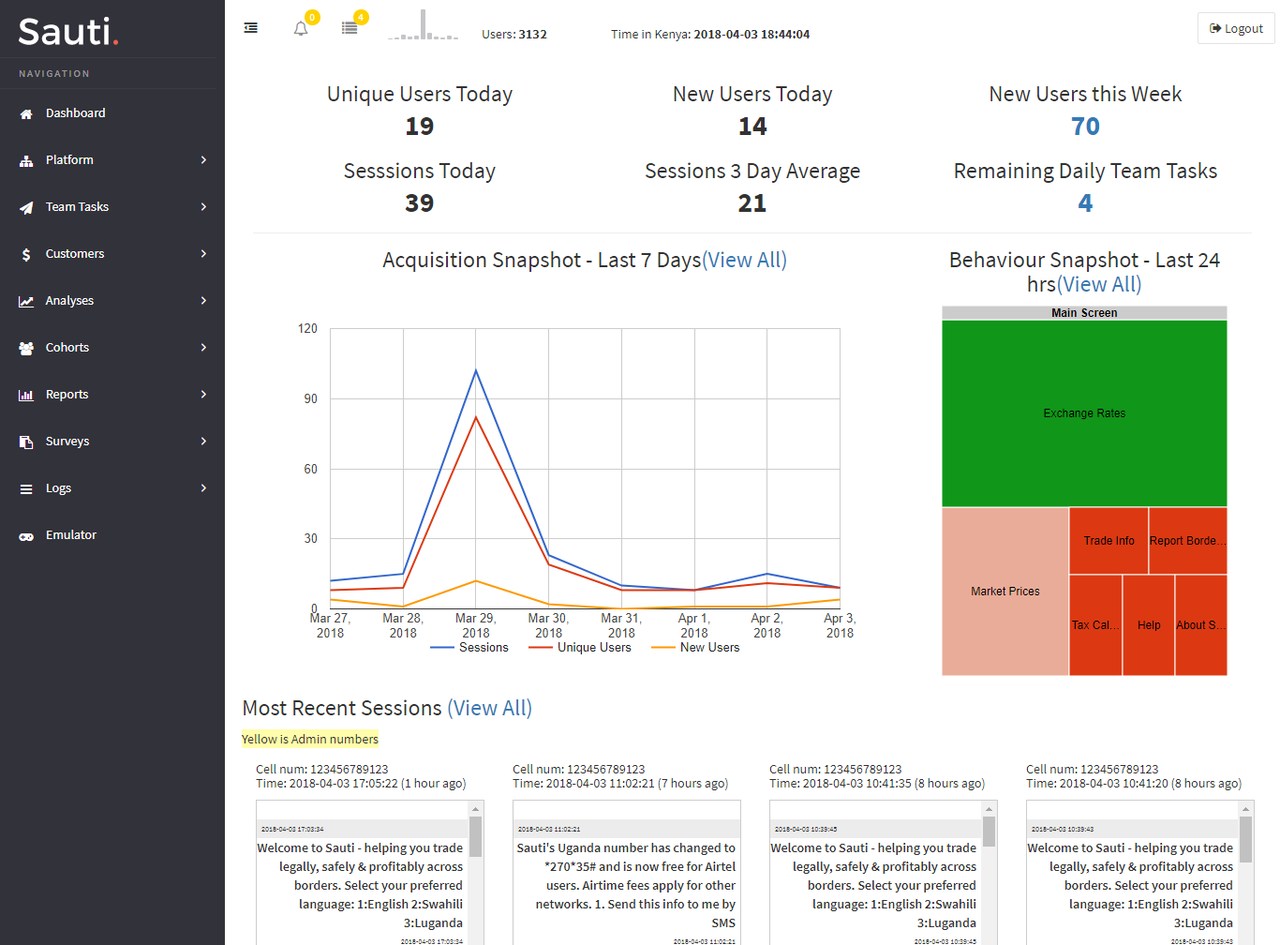 Our solutions enable a proactive, data-driven approach to promoting innovation adoption, results measurement, and programme planning.
Track innovation adoption

by integrating real-time usage data into monitoring, evaluation, and learning (MEL) plans and frameworks.

Adapt programme decisions

to maximize adoption and return on innovation investments.

Understand needs and preferences across stakeholder segments

based on usage data.
Ready for rapid deployment
Sauti's custom-built technology solutions are available for rapid deployment across Sub-Saharan Africa.
Partner with Sauti East Africa
We deliver transformative information technologies and insights to enhance inclusive trade initiatives.