Feasibility Study on the Construction of a New Cross-Border Market
Research Consulting & Sauti Collect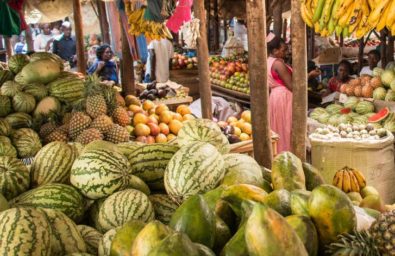 When studying the feasibility of a new cross-border market, large-scale data collection is required in order to ensure a participative process for the design and construction of the market.
With the use of Sauti's research consulting services, as well as the Sauti Collect data collection tool, we were able to provide a scalable and comprehensive data collection solution to identify the varying needs of the market stakeholders.
Cross-border markets not only create new economic opportunities, but can also promote good faith collaboration and integration from the surrounding international communities.
The challenge in the construction of a new cross-border market is to synthesise the needs and desires of a diverse range of market stakeholders. Therefore, in order to make appropriate decisions during the implementation phase, the research stage requires the collection of information and sentiments from all the different economic agents involved in a cross-border market. Project participation on this scale requires both multiple data collection methods, as well as comprehensive sample sizes.
Sauti was enlisted to carry out a feasibility study for the construction of a new cross-border market in Kenya. The aim of the study was to identify the needs of different stakeholders to inform the design, construction and operations of the market. 
Sauti's involvement in the project included advice and suggestions for the design of the data collection tools, identifying and listing all survey participants, implementing the data collection tools, and cleaning and compiling the data into relevant reports.
With the use of enumerator interviews, USSD surveys, and focus group discussions, Sauti collected relevant responses from 1,141 participants across five different stakeholder groups: transporters, service providers, traders, wholesalers, and retailers. While enumerator interviews, and focus group discussions allowed for an in-depth analysis and understanding of the varying needs from the different stakeholders, mobile data collection through USSD, using Sauti Collect, provided a scalable and remote solution to data collection. These tools were especially useful for this assignment due to the safety concerns of data collection during the COVID-19 pandemic.
The deliverables of the project included a statistical report which consolidated the collected data from both USSD and enumerator surveys, as well as a qualitative review based on the responses from the focus group discussions. 
The data collected covered themes such as individual and business characteristics, business behaviour, sentiments on the design and location of the new market, and social, environmental and political concerns of a new market. These results have been successfully used to inform the construction of the new cross-border market.