April 2017 Update!
7 May 2017
Posted by:

admin_Lance

Category:

Newsletter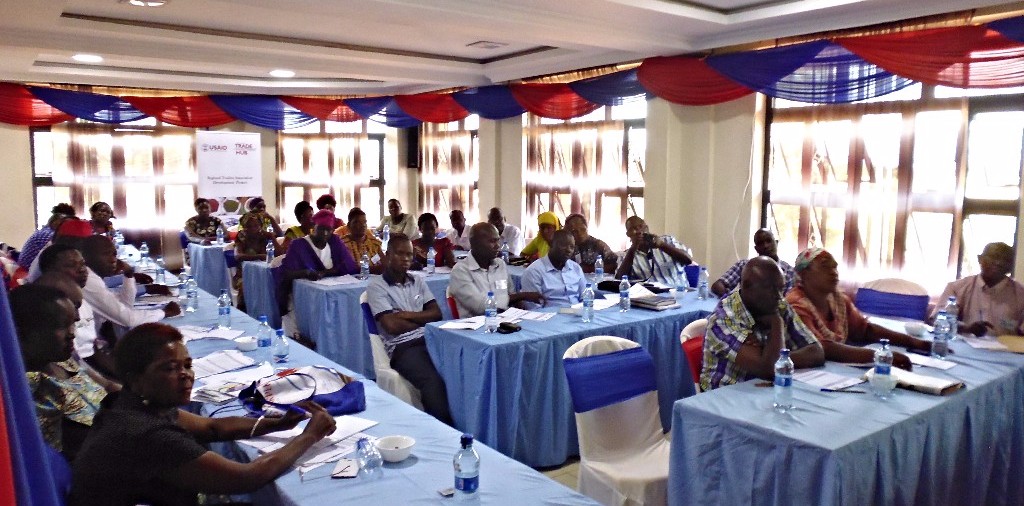 This newsletter comes on the heels of a busy month as we prepare for the soft launch of our platform! We won't bother you with all the internal machinations of getting a company started, but we can assure you: it always takes longer than you initially plan and there isn't a boring moment. We'd instead like to bring you our most interesting content. Read the latest on our continued efforts to build partnerships, engage with traders at the border, and forge a path to sustainability for Sauti.
Sauti Wins Palladium LMIP Challenge Fund
We are thrilled and honored to be named a winner of the Palladium Group's Let's Make It Possible (LMIP) Challenge Fund competition.
Palladium is a global leader in the design, development and delivery of customized solutions that create enduring social and economic value. LMIP is Palladium's platform and global initiative to catalyse and support entrepreneurs, start-ups and innovative organizations that help advance the communities, economies and societies in which Palladium delivers positive impact solutions.
Thank you, Palladium Group, for your generous backing!
Sauti joins AGMARK Training in Busia & Malaba
In April, our Field Operations Manager, David Orega, made his way up to the Busia and Malaba borders to meet with new partners and to attend the Regional Traders Association Development seminar organized by the Agricultural Markets Development Trust (AGMARK) and funded by the East Africa Trade and Investment Hub. The forum brought together cross border traders and the agencies involved in the facilitation of cross border trade, including the Kenyan and Ugandan Revenue Authorities and the Bureaus of Standards. The seminar gave participants a chance to freely interact with such agencies in addition to providing them with an opportunity to understand the emerging innovations facilitating cross border trade. Sauti presented our initiative and registered traders who continue to show an immense interest in the platform!
Meet our new Business Mentor
We're over the moon about our new business mentor, Ali Hussein. Thanks to the generous support of the Hague Innovating Justice (HiiL) Accelerator, for the past few months Ali has been providing Sauti with mentorship and advice as we pursue our path to sustainability.
As a serial 'techpreneur' with decades of experience across the continent, whether in the corporate or college campus space, Ali has focused on enabling clients to leverage digital technology to achieve transformational change in their organizations.
From juggling various business opportunities with financial constraints, to the late nights and long weekends "keeping the wick burning at both ends," it takes a lot to be an entrepreneur. We sat down with Ali to see if we could get some quick advice for our readers.
What do you like the most about your work? 
I love what I do. As an Entrepreneur I have the independence I need to pursue my interests and at the same time help others (usually young Techpreneurs) build their businesses through mentoring, advise, fundraising and opening doors that are typically not available to them. The purpose of life is family, friends and enjoying what you do. This is what I strive to do. I'm currently involved in several businesses – mine and a number I'm either an investor in or a mentor/advisor. It gives me great satisfaction to be able to do what I love and this I don't take for granted.
What is the biggest lesson you have for other entrepreneurs? 
Perseverance. Focus. Patience. Empathy. And above all integrity of doing what you say you will do. Integrity of being a team member. Sharing with others. You know what they say – 'it takes a village'.
Lastly, as an entrepreneur know this –  it takes much more than smarts, a 170+ IQ and money to build a business. Be prepared for the twists and turns and learn from each encounter and experience.