February 2017 Update
6 March 2017
Posted by:

admin_Lance

Category:

Newsletter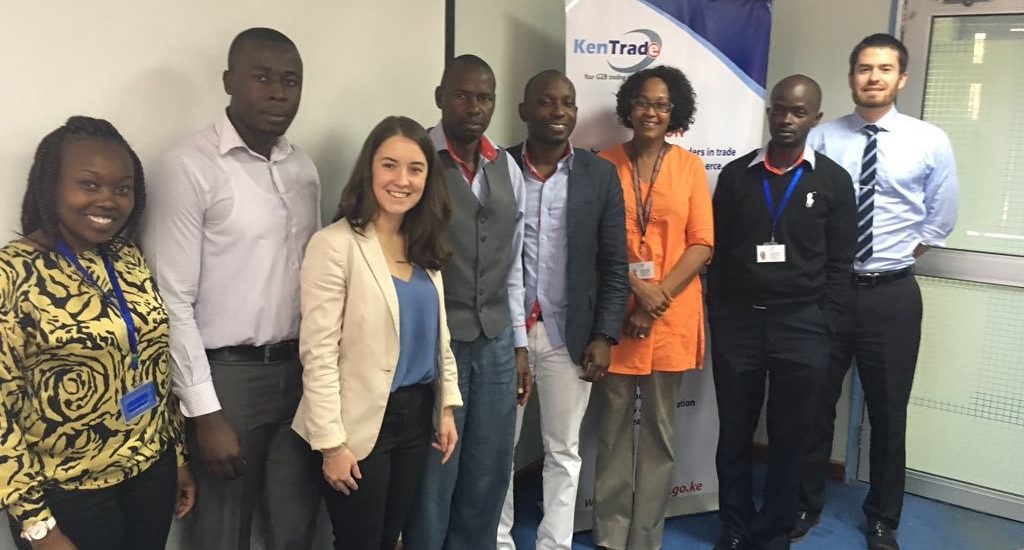 We're excited to announce new support to our pilot through the EAC-GIZ Incubator for Integration and Development in East Africa (IIDEA) and generous pro bono legal support from the Thomson Reuters Foundation. Also, please give our new Customer Discovery Report a read!
Sauti and EASSI Awarded GIZ-EAC IIDEA Prize

The joint proposal we submitted with our partner, the Eastern African Sub-Regional Support Initiative for the Advancement of Women (EASSI), has emerged best out of 100 applications in the prestigious EAC-GIZ Incubator for Integration and Development in East Africa (IIDEA) competition. IIDEA is a joint initiative between GIZ and the East African Community (EAC) designed to promote people centered and market driven regional integration. In partnership with EASSI, Sauti will use the IIDEA funds to pilot our mobile-based trade information and social accountability platform for SMEs engaged in cross-border trade within the EAC.
Discovering our Customers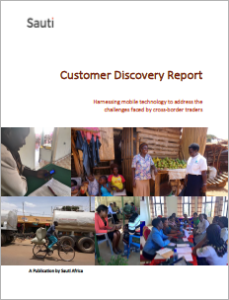 We're thrilled to have finalised our final quantitative survey! We mobilized over 100 traders on the Kenya/Uganda Busia border with the help of our partner, EASSI, bringing the total traders involved in our process of customer discovery in the past 4 months to over 400. To get an idea about all that we've gleaned from activities at the border, please read our Customer Discovery Report. This report provides an overview of data we synthesized after conducting a series of field research activities, including focus groups discussions, prototype testing with users and quantitative surveys. Sauti engaged in this research with the goal of mapping the operating environment for the potential success of our mobile platform to deliver market and trade information to cross-border SMEs. Each of the studies validated that current means of information sharing for small scale, informal traders are not working as efficiently or effectively as they could be. This resulting information gap is a major challenge to trader's ability to assert their rights and benefit from regional trade policy initiatives in the East African Community.
Pro Bono Legal Support
After joining the HiiL Innovating Justice Accelerator, we were able to apply to become a member of TrustLaw, the service of the Thomson Reuters Foundation which offers NGOs and social entrepreneurs free legal assistance from lawyers around the world. We are humbled to announce that we will now be able to receive their pro bono legal services.
Writing for the World Bank
In response to a World Bank Group and World Trade Organization joint call for papers, "Trade and Poverty: A Collection of Case Studies," we contributed a paper detailing our work at the border. Our research paper examines the effects of information asymmetry, bribery and corruption on the economic behaviour of women trading across East Africa's borders. We are excited to learn that our paper was selected for consideration to be published in the forthcoming World Bank publication.
Looking Forward
As we continue to source trade and market content for the platform and pursue partnerships with relevant trade and border agencies, we have held a number of meetings, including with the Kenya Trade Network Agency (KenTrade), the state agency mandated to facilitate cross border trade. Our main priority this month is to continue to seek out partners and to set up our platform for the pre-pilot testing – which includes the gargantuan task of populating our platform with relevant trade and market information!