June Update – Pilot Launch
19 July 2017
Posted by:

admin_Lance

Categories:

Newsletter, Updates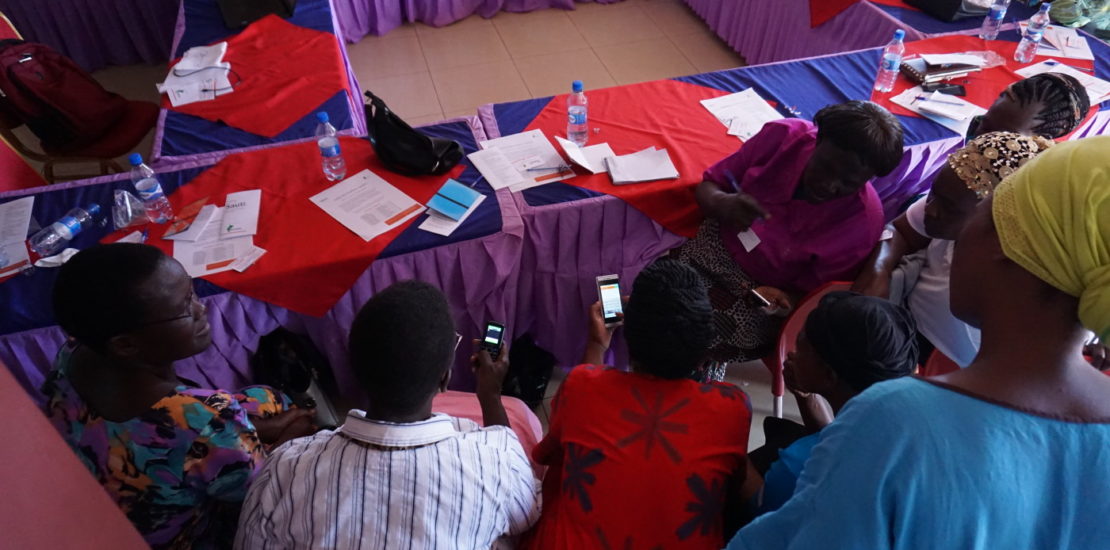 You may remember that we were last preparing for the soft launch of our platform. The Sauti mobile platform is now live! Read the latest on our continued efforts to build a sustainable startup, one determined step at a time.
Soft Launch of Our Mobile Platform
As a culmination of Sauti Africa's efforts to date, we held the 'soft' – or test – launch of our platform mid-June on the Kenya-Uganda border town of Busia! Building on the results of months of preparation, our energetic team spent the week in Busia training 40 Kenyan and Uganda women cross-border traders.
Although we began with just 40 traders, since then we have seen a surge in activity on our platform: In the last 2 weeks, 181 unique users have sent over 1100 requests for information. Meanwhile of the 63 border feedback reports submitted, 34 were positive and 29 were negative.
Thanks to the Busia Women's Cross-Border Trade Association, we also had the good fortune of capping off the week with a productive meeting with EAC, Kenyan, and Ugandan trade and border officials as part of the Busia Joint Border Committee Meeting.
The soft launch is just the beginning of our journey. We look forward to further collaboration with the border agencies, trade associations, and civil society organizations as we prepare for our wider, official launch to traders in Busia and Malaba.
User Feedback So Far
As a customer-oriented organisation, listening to cross-border traders is key to a better user experience. At the end of last week we conducted a phone survey with a sample of our users to get their initial impressions on the platform's suitability and easy of use. Here are some snapshots of our results:
We are particularly happy to report that 100% of traders surveyed said that the information provided on the platform has contributed to their businesses, by improving their awareness of trade procedures and required documents and taxes, helping them negotiate better prices at the market and better forex rates with moneychangers. Traders remarked that the platform 'helps them understand the required procedures, what offices to visit and what document to prepare' and 'know what to pay, where to pay, and how much to pay' in terms of customs taxes.
The platform has also saved time and costs associated with travel and calling in order to find out the trade and market information, helping traders reduce business expenses and for some already increase their profit margins. We will be returning to Busia this week for a more detailed feedback sessions with traders, in order to gather their suggestions for further improvements and iterations of our platform.


We are grateful to GIZ and the East African Community (EAC) for funding Sauti and our partner, the Eastern African Sub-Regional Support Iniative for the Advancement of Women (EASSI), through their Incubator for Integration & Development in East Africa (IIDEA). Our partner profile is now updated on theIIDEA website. Click on the link to learn more about the other exciting projects helping to build grassroots East African integration!
If you are in Kenya or Uganda, Sauti is accessible on all phones through USSD. Just dial:
*483*35# in Kenya
*210*35# in Uganda
Please visit the platform and send any feedback or suggestions to info@sautiafrica.org or tweet us @sautiorg.