March 2018 Update
2 March 2018
Posted by:

admin_Lance

Category:

Newsletter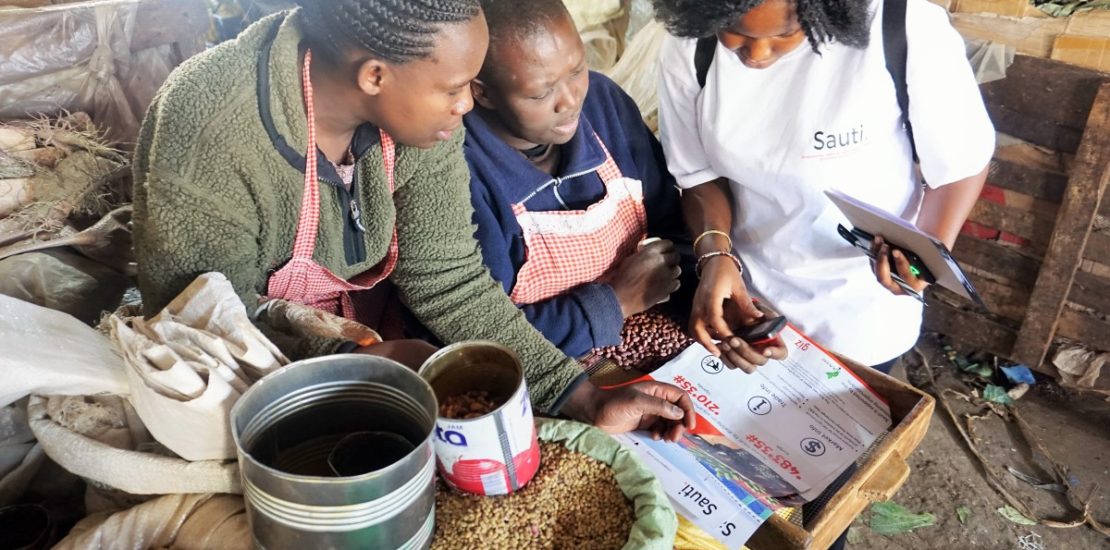 Sauti selected as one of the 15 Most Promising Startups at Nairobi Innovation Week
Nairobi Innovation Week, which will be held 5th-9th March, is one of the biggest innovation events in East Africa and brings together partners from government, private sector, development partners and research centres with an aim of providing a platform for show-casing and encouraging innovation. Sauti will be presenting it's pitch to investors and partners on Fri, Mar 9 for a chance to win KSHS 500,000. Follow us on Twitter for regular updates!
Sauti Impact Video
We've documented our impact by interviewing some of the traders that use the Sauti platform. Edna Mudiba is a Kenyan cross-border trader, a wife, and a mother of five children: she crosses the border at Busia to purchase peanuts which she then processes into peanut butter and sells at the local market. Watch our video to see how Sauti is empowering her and positively impacting her business.
Lugandan Language Support
In February, Sauti added Luganda as one of the languages accessible on the Sauti platform in addition to English and Kiswahili.
This has enhanced accessibility across the East African Community (EAC) by providing information in languages that can be understood by its users from across the EAC.
And it has paid off: More than 2000 traders across Kenya and Uganda are now using Sauti. Since June 2017, we have assisted traders with over 10,000 requests for trade and market information!
Sauti Enters Eldoret and Kitale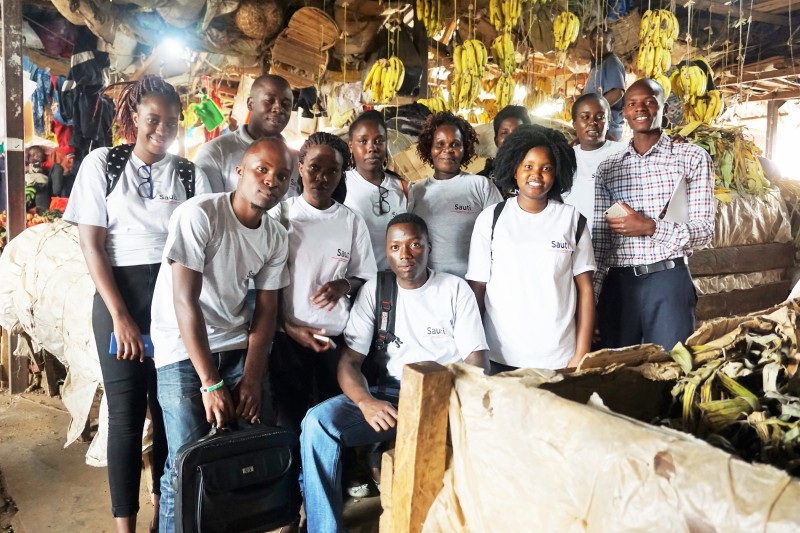 Kitale and Eldoret are renowned agricultural and business towns in the western part of Kenya. Most of the traders in these towns engage in cross border activities, as well as buy and sell their wares in distant places across the East African Community. The Sauti platform launched in the business towns of Eldoret and Kitale this month. We trained over 420 traders on how to use the Sauti platform and integrate it into day-to-day business activities. The newly-trained traders observed that Sauti's innovative information-delivery services would enhance legality in their trade and, most importantly, help them to avoid using brokers and middlemen who often exploited them by taking advantage of limited trade and market information.
Sauti and EASSI hold workshop with MTIC Uganda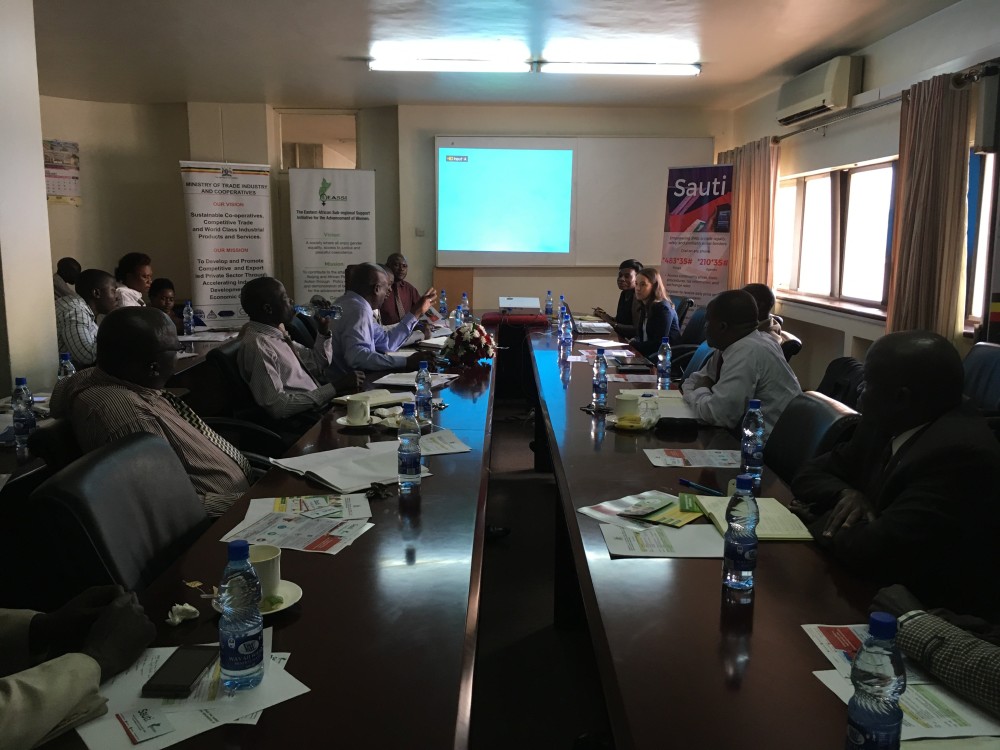 On the 8th February 2018, Sauti and EASSI held a breakfast workshop at the Ministry of Trade, Industry and Cooperatives, Uganda. In attendance were over 30 staff from the Ministry as well as representatives of key agencies involved in trade facilitation. The aim of the meeting was to formally introduce the Sauti/EASSI initiative to the Ministry and other agencies involved in trade facilitation and agree on concrete areas of collaboration. We are pleased to report that as a result of the meeting the Ministry has agreed to work directly with Sauti and EASSI to help us reach even more Ugandan traders with the market and trade information we provide. Our newly formed partnership will be formalised in the coming weeks through an MOU. We are grateful to the Ministry for hosting us and offering their support.
You can access Sauti's platform by dialing *483*35# in Kenya or
*210*35# in Uganda
Contact us at info@sautiafrica.org or tweet us @sautiorg for more information.