Sauti and EASSI win Funding from GIZ and the East African Community
7 March 2017
Posted by:

admin_Lance

Categories:

Challenges, Updates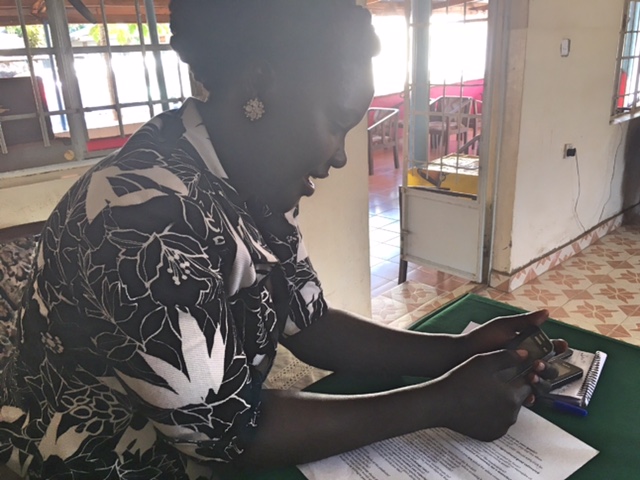 A joint proposal from Sauti and the Eastern African Sub-Regional Support Initiative for the Advancement of Women (EASSI) has emerged best out of the 100 applications in the prestigious EAC-GIZ Incubator for Integration and Development in East Africa (IIDEA) competition to win a generous award that allows them to advance their pilot mobile program.
IIDEA is a joint initiative between GIZ and the East African Community (EAC) designed to promote people-centered and market-driven regional integration in East Africa.  Established in 1999, the EAC is a regional economic community that includes Burundi, Kenya, Rwanda, South Sudan, Uganda, and Tanzania. Headquartered in Arusha, Tanzania, the EAC is home to 158 million citizens, and is one of the fastest growing regional economic blocs in the world.
Through the provision of technical and financial support, IIDEA helps incubate small-scale regional integration projects, proposed and implemented by civil society, the private sector and other interest groups in East Africa. The initiative recognizes that "East African integration is lived because the East African citizens understand the benefits from people-centered and market-driven regional integration".
In partnership with EASSI, Sauti will use the IIDEA funds to pilot a mobile-based trade information and social accountability platform for SMEs engaged in cross-border trade within the EAC. Our project supports the IIDEA vision by equipping EAC citizens with upto-date and reliably sourced market and trade information including, cross-border commodities prices, applicable tariffs and duties, and border procedures. Our platform also enables traders to easily and anonymously record their border experience and report negative incidents at border crossings via SMS.  The project hopes to empower cross-border traders to exercise their rights as citizens of the EAC – able to trade legally, safely and profitably across borders and stand up for their rights with a loud and clear voice. The pilot will be conducted at Busia border crossing on the Kenya/Uganda border and is expected to launch in the Spring of 2017.