Improving equitable access to climate-related information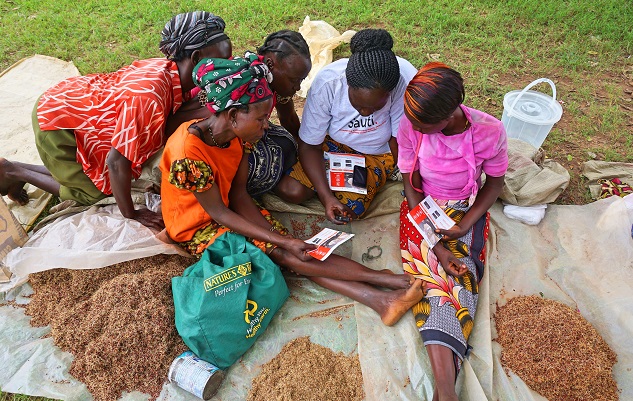 Sauti is excited to announce a partnership with International Climate Initiative (IKI) Small Grants Programme to create equitable access to climate-related information and adaptation tools for women farmers. We will be completing one of 25 projects. IKI's total funding for their Small Grants Programme is 3.5 million euros – all proposed projects are aimed towards mitigating the impacts of climate change to improve the livelihoods of women and youth. 
Current projections of climate change impacts are set to increase the challenges to sustainable agricultural crops and livestock livelihoods throughout Kenya. According to the United Nations' Sustainable Development Goals, "droughts, floods, livestock diseases and armed conflicts are wiping out their livelihoods, underscoring the need for Kenya to help its poorest population adapt by developing sustainable ways of making a living in the drylands."
In an effort to tackle this challenge, Sauti will be receiving €127,400 of IKI funding for a project to improve equitable access to climate-related information and adaptation tools for women farmers. Our project will begin in 2023 and to run through May of 2025. Leveraging on the reach and impact of our our current USSD/SMS systems, we will be adding new climate-related information such as, 
real-time weather forecasts, 

seasonal climate hazards, 

agricultural adaptation strategies, 

climate risk management tools, 

climate finance opportunities, 

and up-to-date trade and market information. 
This information will be targeted towards 15,000 women farmers, including 500 women farmers who will be directly trained through workshops. 
Providing women farmers with climate related data will allow them to plan the growth of their crops sustainably and consistently. The importance of making this data more accessible is especially relevant towards women farmers, considering that the agricultural sector of rural Kenya employs nearly 70% of the country's population. Notably, as much as 80% of women in the agricultural sector don't have access to smartphones and internet services, but do have mobile phones that receive USSD/SMS services. 
Other projects that will be completed through IKI's grants include, addressing marine biodiversity loss in selected coastline of Tanzania, upscaling of climate-smart agricultural models in Mexico, coal restoration in Malaysia, and many more.